A Day in the life of a Trading Mum
Trading today has transformed to something where anyone can open up their laptop and learn the skills of technical analysis as a way of creating more wealth. We have so much available at our fingertips, and as a single mum with a traditional brick and mortar business, I was always looking for ways to "close the gap" between trading my time for money and making my money work for me. VEMA Trader has been the tool that has allowed me to split my time. I can trade knowing that it will take care of the watching for me, with the conditions that I set.

But how on earth do I, a single mum, running a Personal Training and Coaching studio, manage to trade, work and raise children?
It's actually a question I am asked a lot and, although not for the faint hearted, it is possible! Here is a snapshot of a typical day.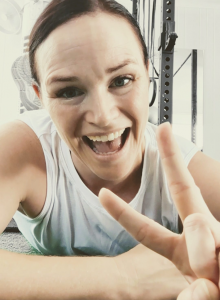 5am
Wake up and tackle my first fitness training clients of the day starting at 5:30am.
6.30am
Get breakfast for the kids ready, prepare lunches for the day.
7am
Chart time! I have set alerts for 3 different strategies on three different time frames – Daily 10/20 EMA, the 4 hourly RSI and the 1 hourly 80/200 EMA. I always have a look at what is happening in the overall market prior to placing trades and get an overall bias on which way the market is trending for the day. I check each alert for any potential trades that may play out. This is where VEMA has been a life saver for me. I apply my technical analysis through VEMA Trader to each potential trade play, and all I need to do is monitor. As much as I would love to find the exact perfect entry to each trade, I know this is not possible with my busy schedule, so Vema takes care of the entry conditions for me. (Please note this also includes many interruptions of tiny humans, nothing runs smoothly)
7:45am
Get the kids ready for school and day-care then drop them off for their day.
8:45am
See more clients in person. My studio is situated at home so makes it easy for me to transition between each business.
10am
Back to the Charts: 4 hourly market close. Assess any more trades that may have triggered alerts. I also check current trade setups to see how they are playing out. If I have time I have a scan through the lists I have set up to look for more potential entries.
11am
MY workout and lunch time. I am a big believer in health AND wealth. This is the time I may spend doing something for me, stretch, meditate, breathe, nap (yes I am a big power napper!)
1pm
Time to work on my businesses, both the personal coaching and building my Trading team.
2pm
Back to the charts: 4 hourly market close. Check any current charts I have set up in VEMA Trader and check alerts for any other setups.
2:30pm
School pickup time.
3:30pm
More fitness training clients face to face.
5pm
Day care pickup time.
5:30pm
Run a group fitness class or coach at a boxing studio.
6:30pm
Dinner and some MAJOR multitasking! While I'm cooking, I check current trades, not actively pursuing entries but always keeping an eye on things.
7pm
The good old fight to bath the kids and get them to bed begins!
7:30pm
Log into Zoom for a live market analysis or watch VEMA's market analysis on Youtube (sometimes while I am still in the war of bath and bed).
8:30pm
Assess the day, look for any forming trades for a 10pm close, apply any knowledge I have to charts I may have missed or were brought to my attention. Spend time with my children for cuddles before bed.
10pm
Finalise trades, and get some sleep, ready to go again tomorrow!
Trading in cryptocurrency has opened my eyes to the possibilities available in making my hard-earned dollar work while I worked, so eventually I can create a passive income from my portfolio. BUT like all skills, it takes time and patience to finally get to a level where you are profitable, and I am happy to say, with the use of VEMA trader and my own technical analysis, I am on my way to creating a hard-working portfolio that means less time sacrificed for others and more for my family.
Trading has never been so simple