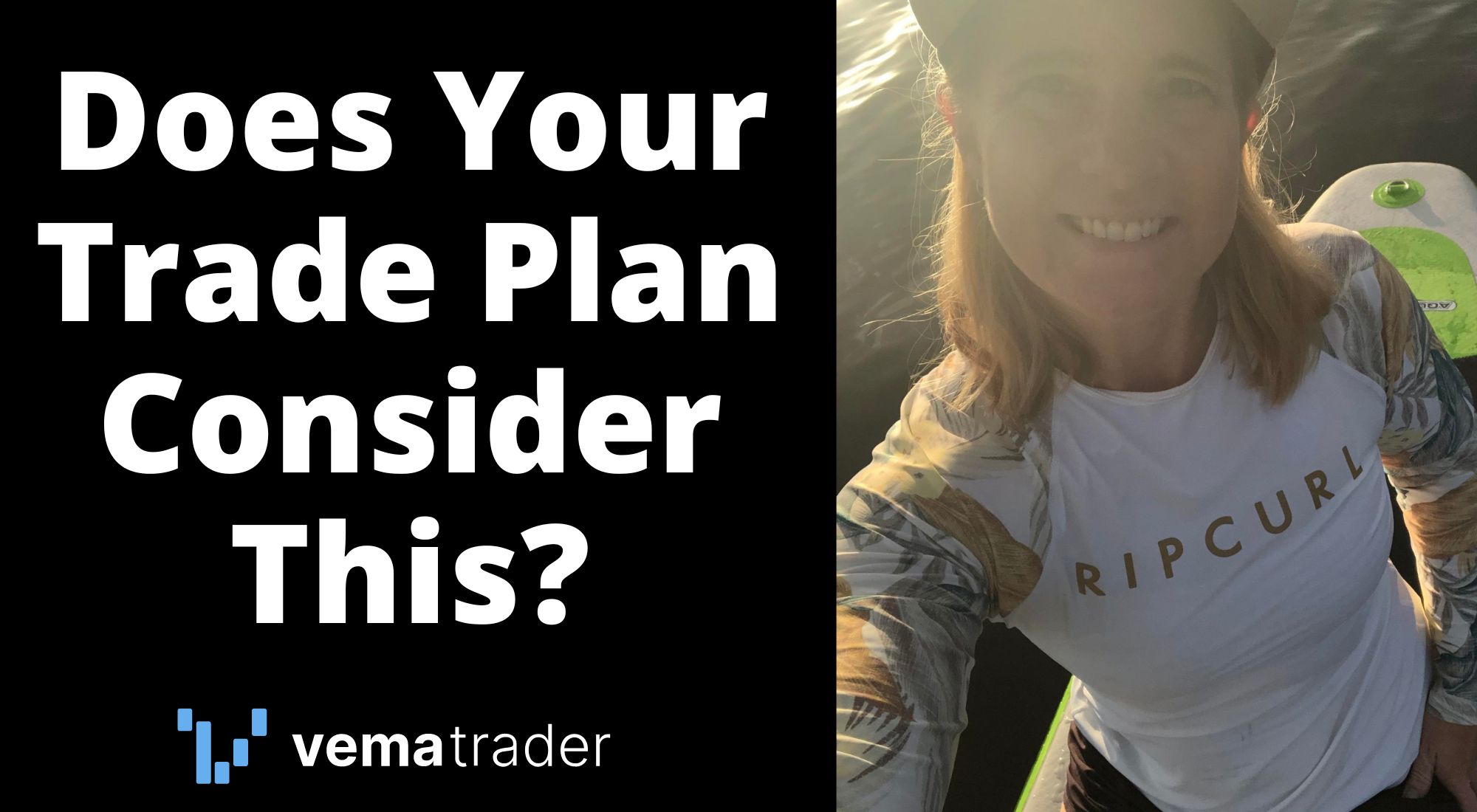 Discover Essential Elements of Your Trade Plan
From optimizing your trading timeframe to creating a lifestyle that aligns with your goals, we'll show you how to trade smarter and live better.
1) Your Trading Timeframe
Your trade plan should reflect the time you have.
The time frame of your trade plan should reflect the amount of time you have the trade. For example, if you only have an hour a day to do your charting you should consider setting up your trade plan for the daily time frame, instead of forcing trades on the 5 minute charts.
Don't stress yourself out trying to trade with less time than you have. This may lead to inconsistency, poor management of emotions, and can impede your decision making. You can always increase your trading frequency as you increase your returns and create more time. Check out some time tips for traders here.
2) The Lifestyle You Want To Create
Learn how to trade in a way that supports how you want to live.
Is your goal to be a full time trader? Or is your goal to create a full time income from trading and be a full time whatever it is that you want to be?
If you want to be able to trade in an hour a day and spend the rest of the day doing what you choose, then take the time you want to spend trading long term into account in your Trade Plan.
3) A Movement and Mindset Routine
Your number one job as a Trader is to feel good when you trade.
Before starting your charting and placing and trades, include a short movement and mindset routine as part of the non-negotiables of your Trade Plan.

Movement and mindset routines could include a short walk, several lunges or push ups, a few minutes of meditation, or several lines of journaling. It doesn't have to cost an arm and a leg when you can take advantage of free online tools such as Calibre.
4) Automated Trade Entries
Learn how to trade while you sleep, play, and work.

Analyse your charts, identify your signals, determine your entry and exit levels, and setup your Trade Plan to execute automatically while you work, rest, sleep, or play.
VEMA Trader is the perfect trading software to set up a Trade Plan that can automatically execute when the trade when your entry conditions are met. Living life the way you choose and having a Trade Plan that supports that life can help with creating a clearer mindset and emotional regulation to both trade better, and live better.
5) Check in With Your Educator
Don't trade without an Educator or Mentor.
Have you checked in with your educator this week for your Education Session and Market Analysis?
Add this to your Trade Plan as a non-negotiable. No new trades until you are updated and up to date on sessions with your chosen Educator or Mentor.

Don't have access to an Educator or Mentor? VEMA's education partner – MTC Education – can support you with all of your learning to trade education and mindset mentoring needs. Plus they have an amazing community of traders you can connect with too.
Trading has never been so simple